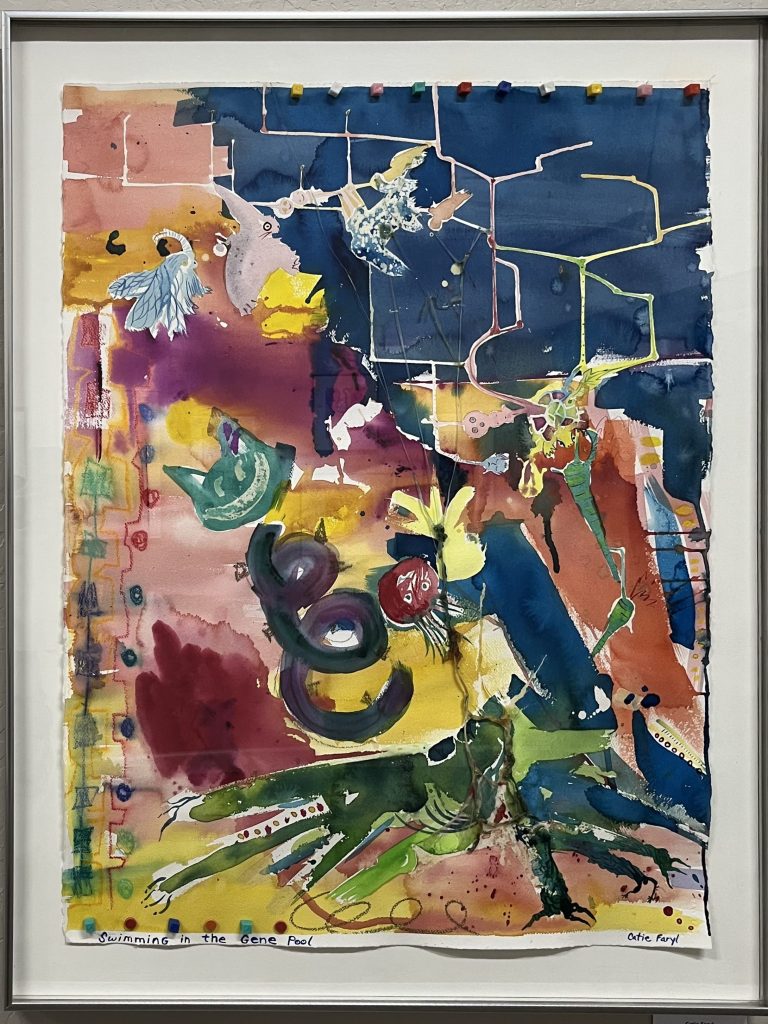 The Human Condition
Artwork and writings by Catie Faryl
Anger, pride, competition, crime, economics, achievement, confusion, joy and disappointments – how much of who we are is predetermined by genetics, place of birth, family status and other factors?
What's "Swimming in the Gene Pool" may be pre-determined yet tampering with the genetic code is probably not wise. Our human-ness with much curiosity, courage, willfulness and determination is faced with many decisions, choices, conflicts and fears. Accepting our human nature is not enough. We are of and in nature, yet somehow have moved away from that reality via our cleverness and innovations.
Re-embracing ourselves as part of nature may be our biggest challenge in the 21st century. Living within our means presents a human dilemma and a contradiction: "we must preserve our souls at the purest level while being continually aware that our souls are consoled by the material comforts on this Earth."* That is the conundrum we face which might be best addressed by humility, conservation and a realization that we are subject to the rules of nature.
*paraphrased from Jose Saramango's wonderful book "Baltasar and Dlimunda"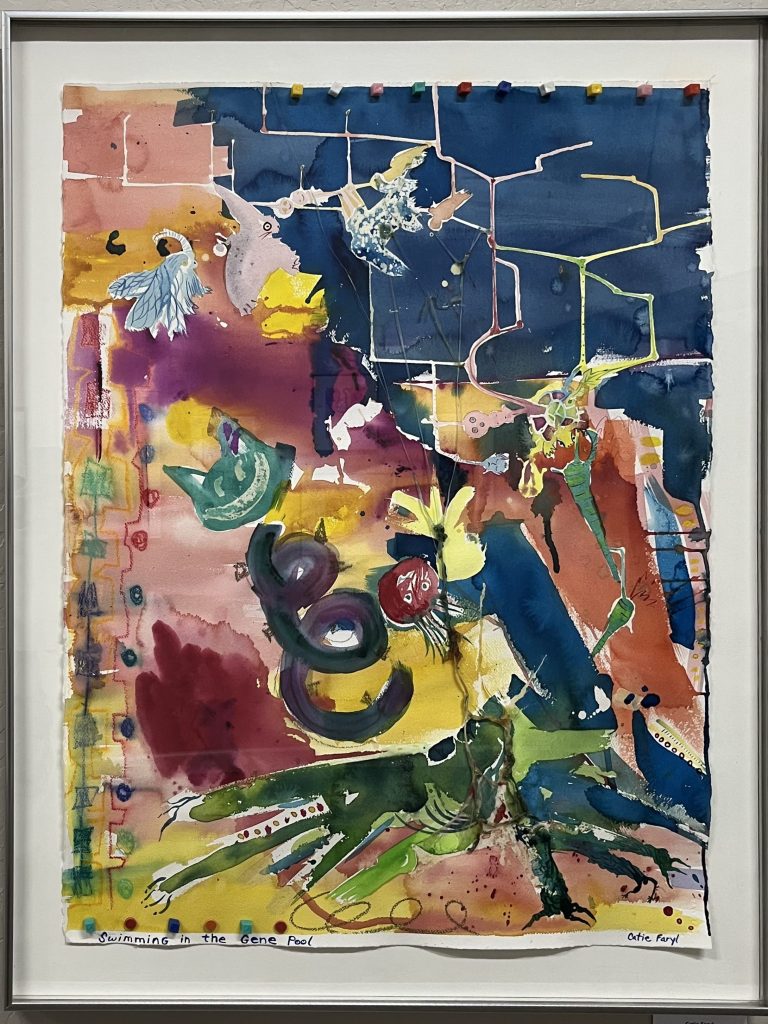 Swimming in the Gene Pool
1996 Mixed media 26" x 34" $400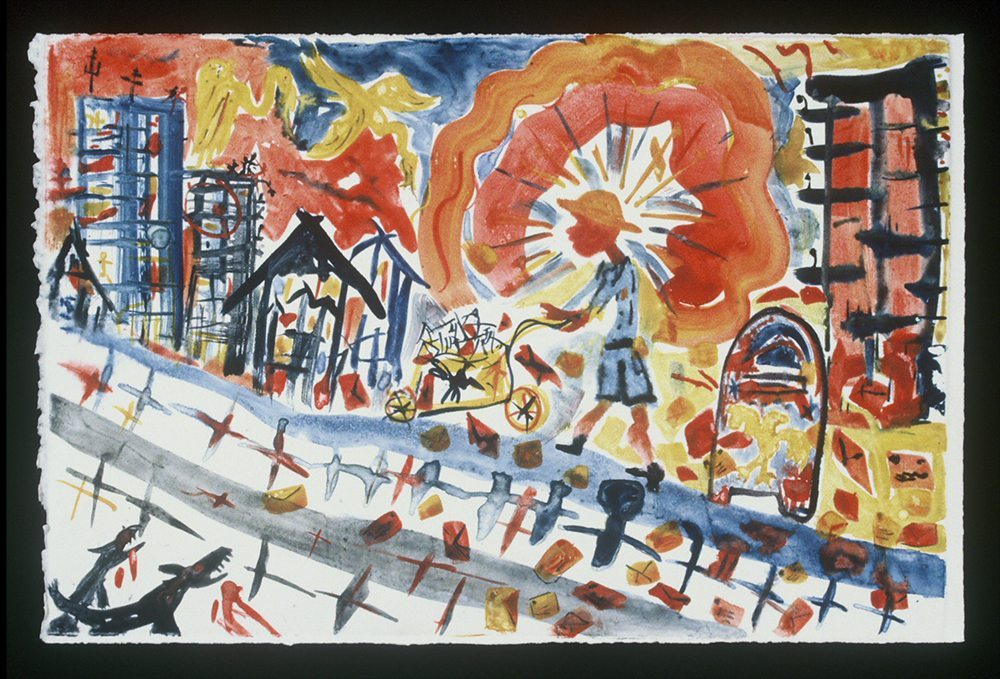 Going Postal
1999 Ink monotype 18" X24" $300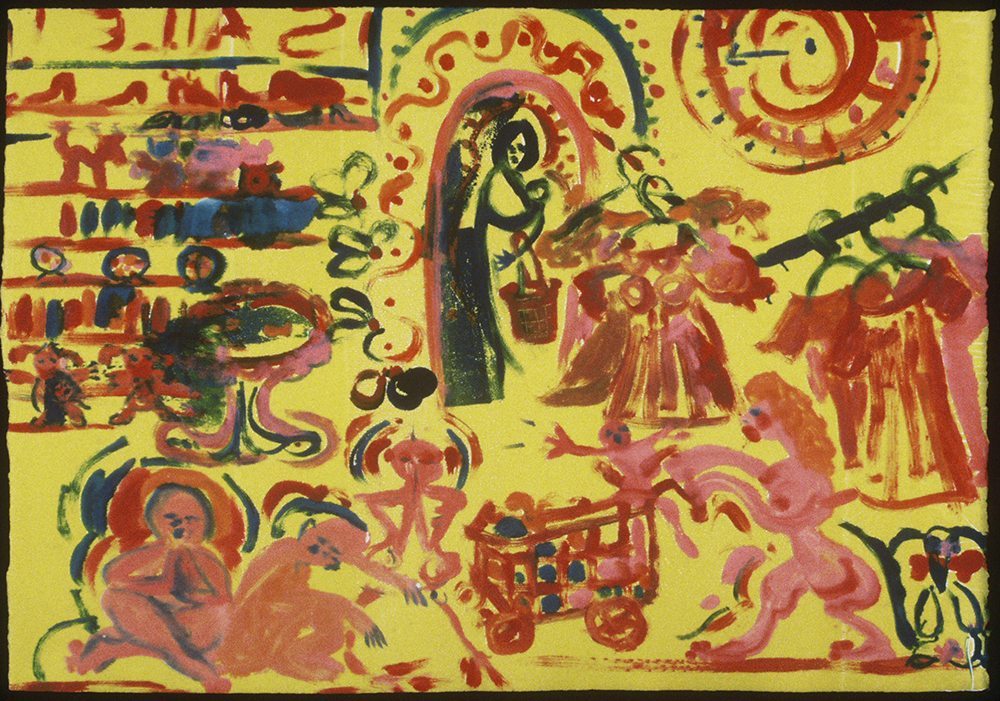 Shopping Mantra
2010 Ink monotype  20" X 26"  $300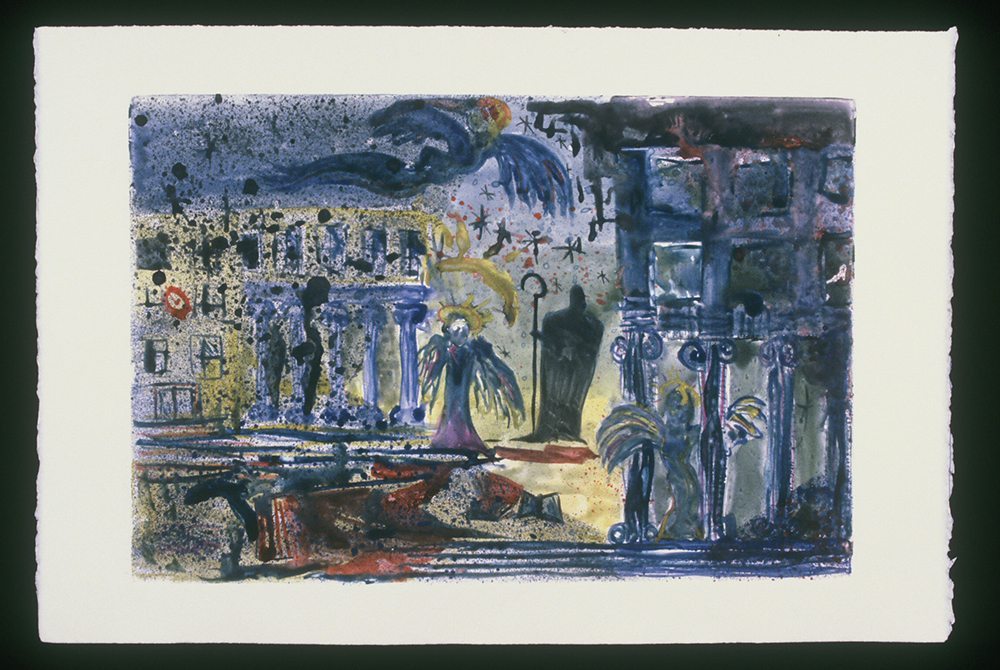 School Spirit
1999 Ink monotype 19" X 25" $250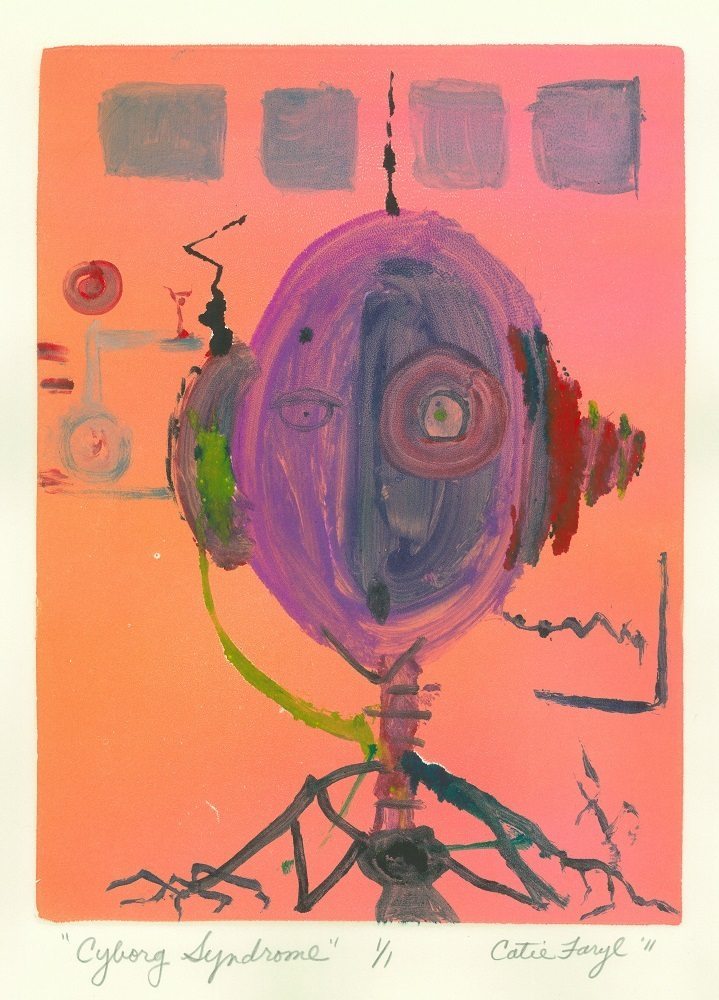 Cyborg Syndrome
2009 Ink monotype 16" X 20"  $250
To purchase artwork, contact Catie by email or phone at 541-530-8454