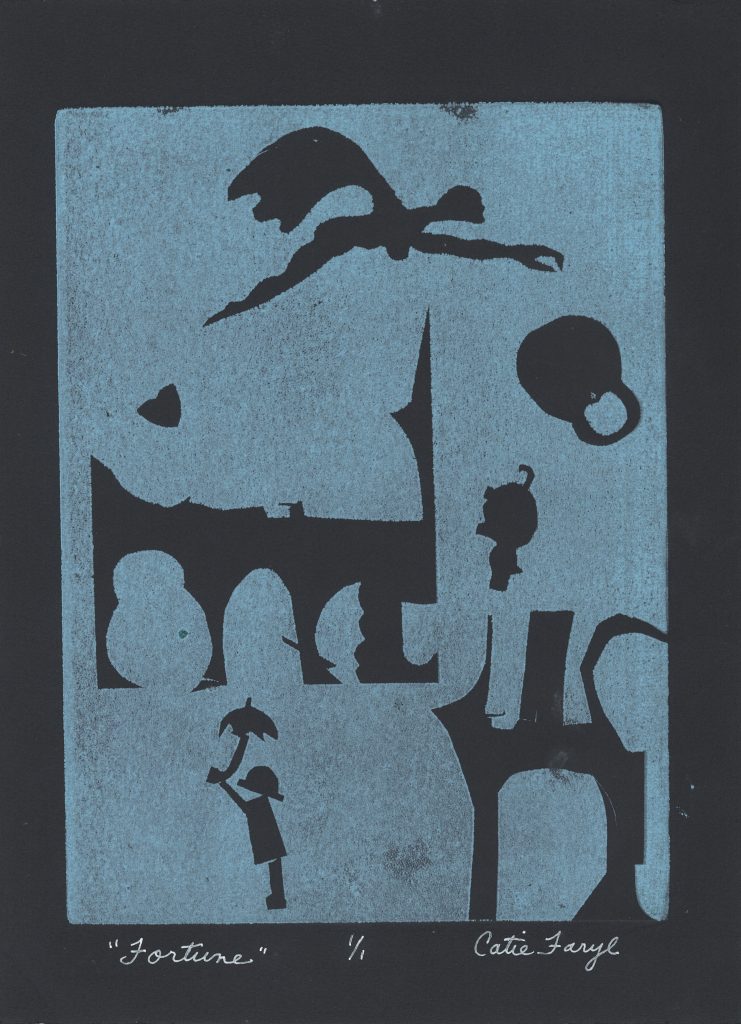 The World is in constant motion. We grasp at patterns we perceive in nature and try to make sense of our world. Over many years of creating and showing art about the human condition I still view it as just a bit more comic than tragic.
Luck is one of the factors that characterizes the human condition. Humans on the world's stage are a product of fate (what we are), of fortune (the conditions and circumstances in which we are placed) and of luck (what chances to happen to us).
Luck is a rogue force, omnipresent and securely connected to us by our many beliefs in the power of chance, chaos and choice. Scholars of the past and present brood about issues of human destiny and the topic has a long and lively history and future. As long as human life continues, Luck will pay a prominent part in our affairs.
With luck there must be the element of chanciness, and un-foreseeability with its room for surprise. Thinking about Luck both good and bad in the 21st century, even with vast leaps in knowledge via artificial intelligence and other systems, humans are still subject to Luck's whims and those of her cousins, Fortune and Fate.
I hope you will enjoy this show. After much study and research on this topic, I've reinforced my previous belief that in life "Shift Happens".
Catie Faryl, April 2023
VIEW "LUCK, FORTUNE, FATE" COLLECTION
---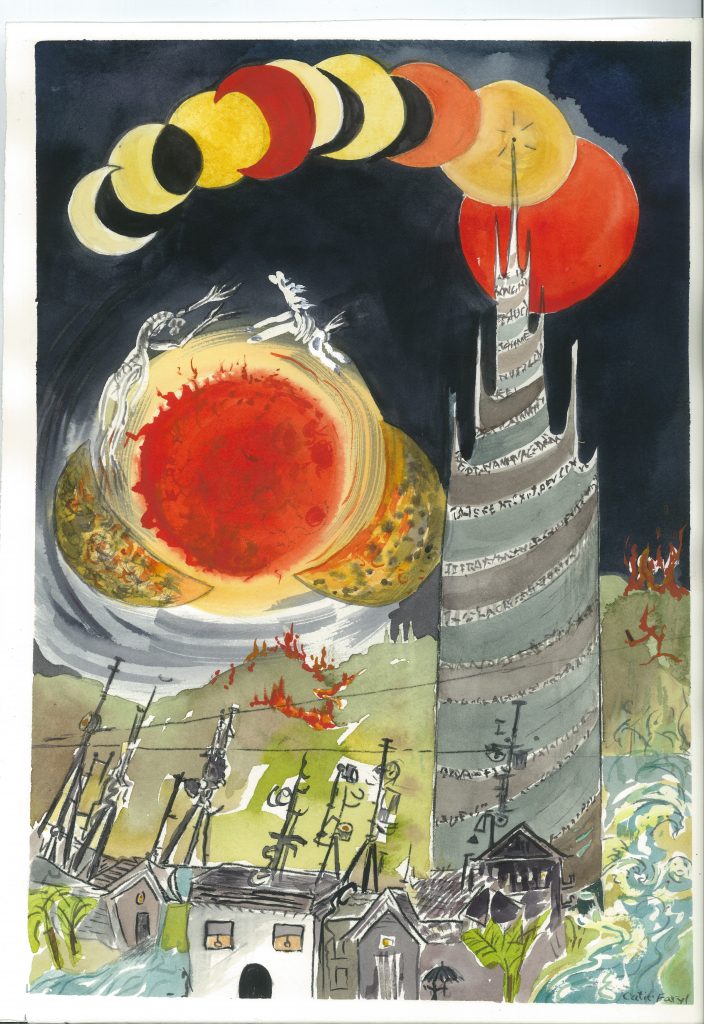 "Shadow & Spirit"
Artwork and Writings by Catie Faryl
"The world is in constant motion. We grasp at patterns we perceive in nature and try to make sense of the world" . . . . . that was part of my 1st art statement 25 years ago. I've come to see how spirit and shadow interplay and the importance of contemplation before to moving into action. There is strength in both spirit and shadow that can be harnessed for change.
As the close of the year approaches, our thoughts turn to celebrations and to remembering those we've lost, giving thanks and gifts, and wondering what the new year will bring. Because my artwork has centered around the human condition (still just a little more comic than tragic!), my themes have become less personal and more directed at sharing ideas and "re-framing" issues with new perspectives.
Shining light on what may seem dark is a way to move forward. In this and past shows, I've explored the idea that "there is no darkness, only lack of light". I employ art as a tool for change, along with written words to create dialogue and seek possible solutions. To a great extent "As we believe, so it will be". The future is malleable and manageable if we work together to share and to respect nature and each other. With art, truth, hard work, fortitude and belief we can find answers and positive actions to benefit all sentient and elemental beings.
Catie Faryl
October 2022
VIEW "SHADOW & SPIRIT" COLLECTION
---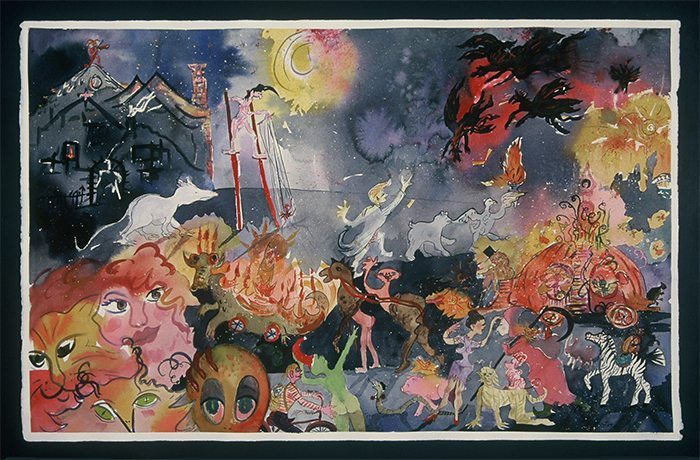 "Digging Out from the Dirty Decades"
"Digging Out from the Dirty Decades" is compiled in a chronological card deck with 72 art images with writings about each topic or event that the artist created from Y2K til recently.
Card Decks are $30 each with a $5 fee for postage.
Email Catie to order a deck.
---
My Recent Blog Posts
After being involved for years in regional sustainability efforts and helping teach the Project Drawdown climate change courses, I became more and more concerned about Water and the lack of preparedness and system improvements in the Rogue Valley. Like many places in the country, we've rested on our laurels and of late falsely depended on "good luck" for historic average rainfall and snowpack. Over 30 years living in Southern Oregon, working and serving in many jobs and community efforts, I was increasingly surprised with the lack of attention to our most essential ingredient necessary for happy lives of all beings…