"Global Weirding" Collection
Artwork and writings by Catie Faryl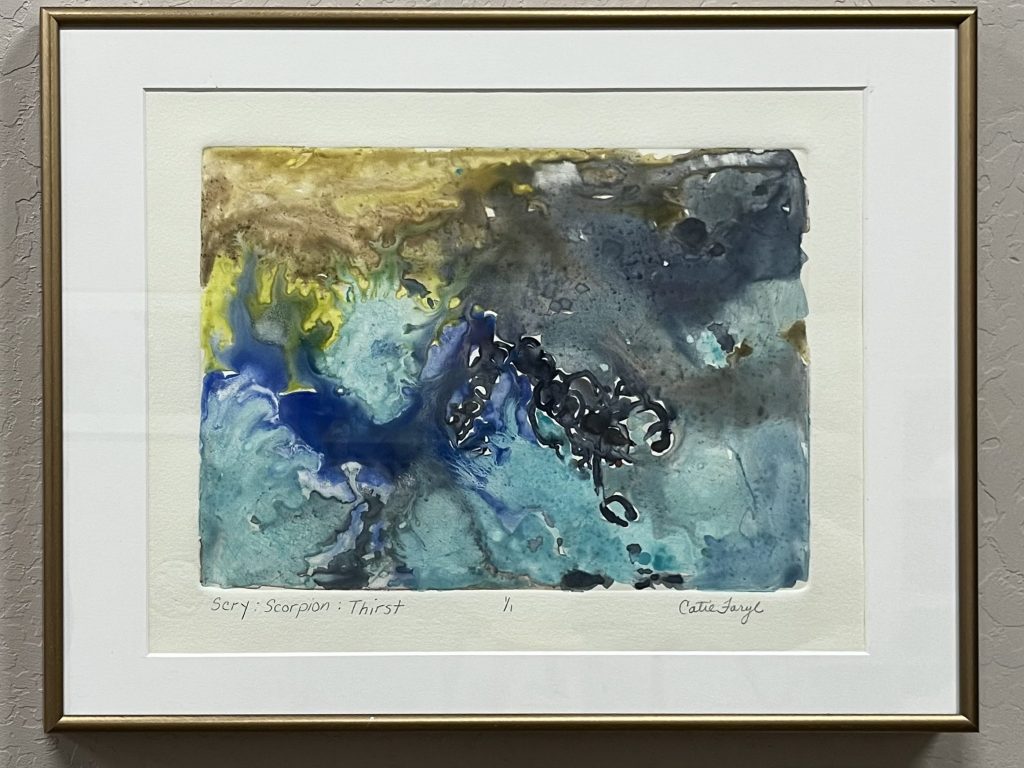 The artist coined this term in 2007 for an art show that attempted to diffuse the controversy of climate change. Science had/has failed by a large degree to influence or instigate change. In fact it sometimes seems more effort is given to convince the public who's right.
The climate debate has continued for three decades with not enough attention given to fund and implement a myriad of solutions. Arguments still rage over which energy source is least damaging while failing to implement the drastic conservation programs needed to mitigate the global temperature rise is tragic. The consequences of using precious time unwisely in debate and not in taking action with known and doable solutions are now becoming obvious in devastating flooding, drought, fires, wars, species loss and human displacement.
Sequestering carbon in the soil is one of many neglected solutions. How we reduce food waste, shift agriculture to sustainable and better practices, how we understand our reliance on forests and watersheds, and how we can work with nature to save ourselves and all beings isn't rocket science. In our region there are dozens of groups creating and embracing legislation and solutions, but as controversy and self-interest continues nationally and globally, leadership at high levels and lack of resources may fail to address the root causes of global warming – rampant consumption and exploitation of resources by the few and gridlock on funding and lack of political will for change. It is up to the people to make the outcry for environmental and social justice. If you are interested in engaging in these efforts, a list of groups and projects is available.
---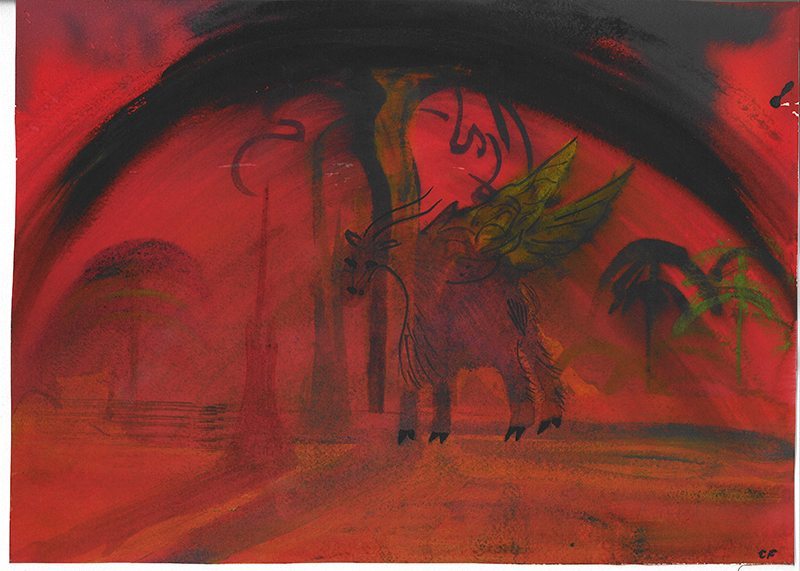 Oil is a Bad Umbrella
2005  Ink monotype  $225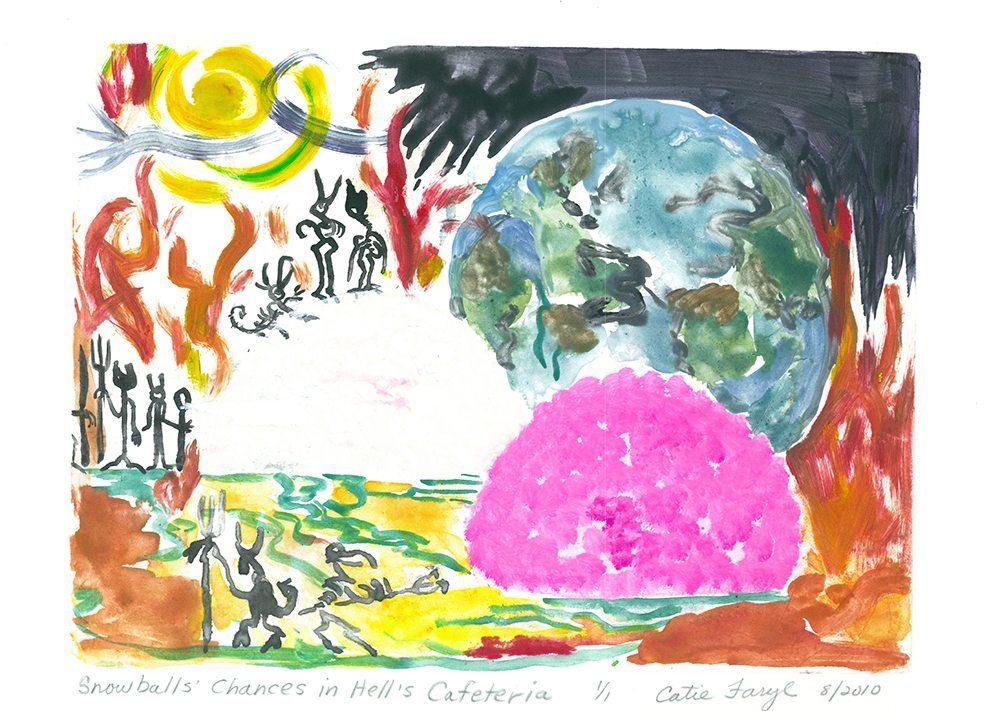 Snowball's Chance in Hell's Cafeteria
2007   Ink monotype    $300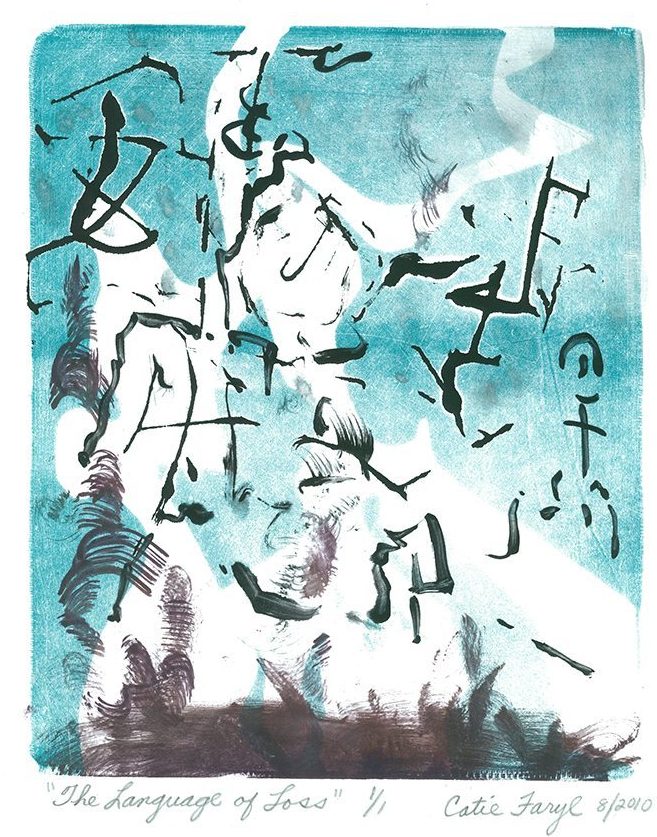 Language of Loss (Deep Water Horizon)
2010   Ink monotype   16" X 20"    $300
The Shock of Good Ideas Ignored (self-portrait)  
2013   Satercolor monotype   15"x 18"    $250
The Truth about G.M.O.s
2013   Copper etching   11" x 11"    $200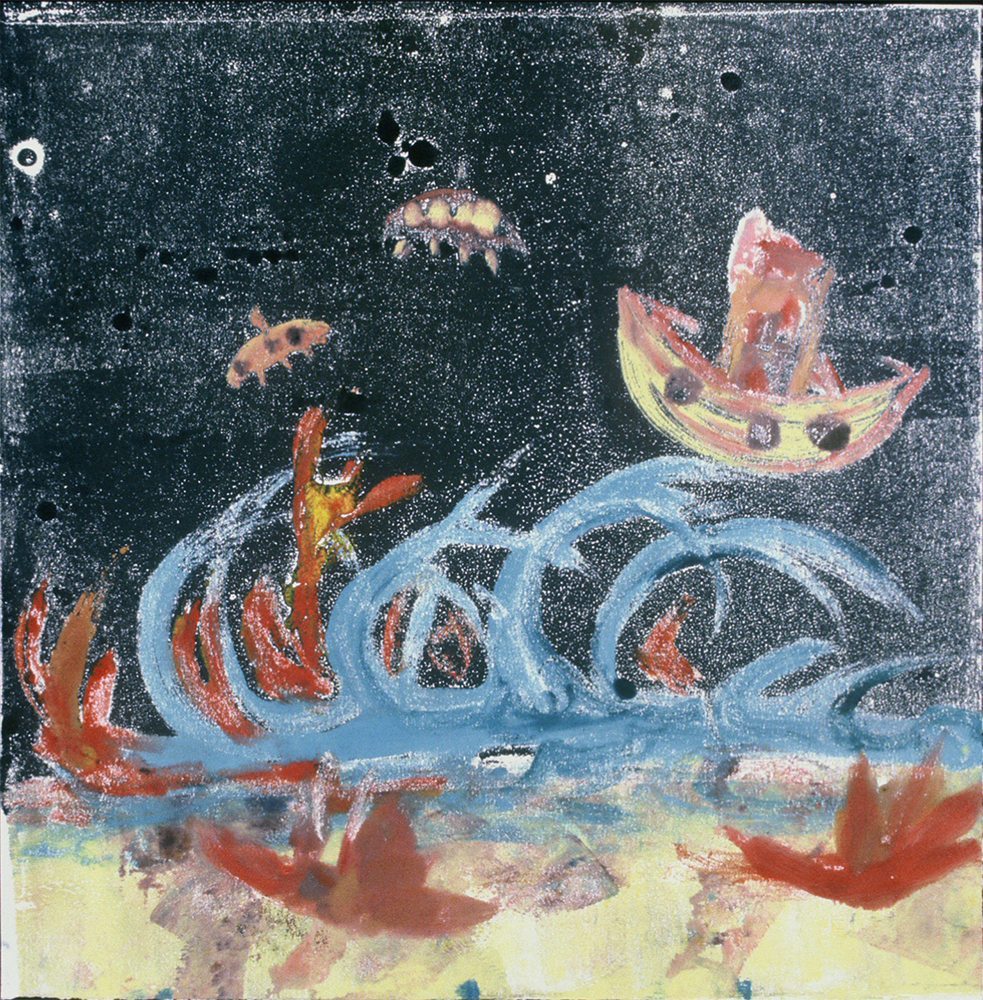 Asbestos Arks
2000  Ink monotype  21" x 22"    $350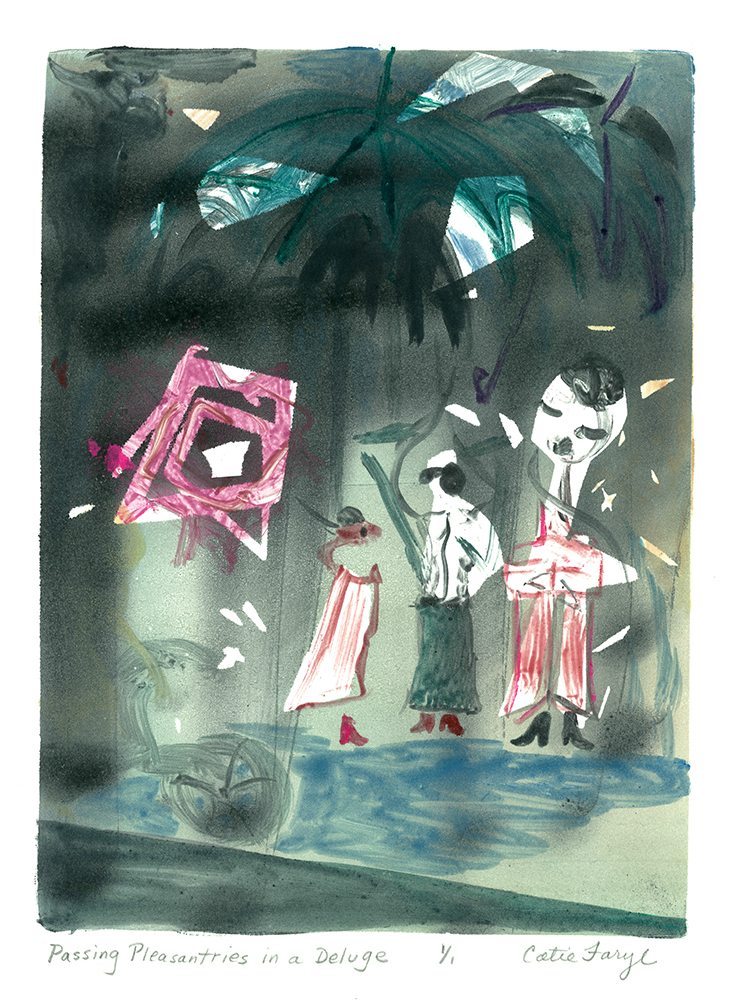 Passing Pleasantries in a Deluge
2013  Ink monotype  16" x 20"  $250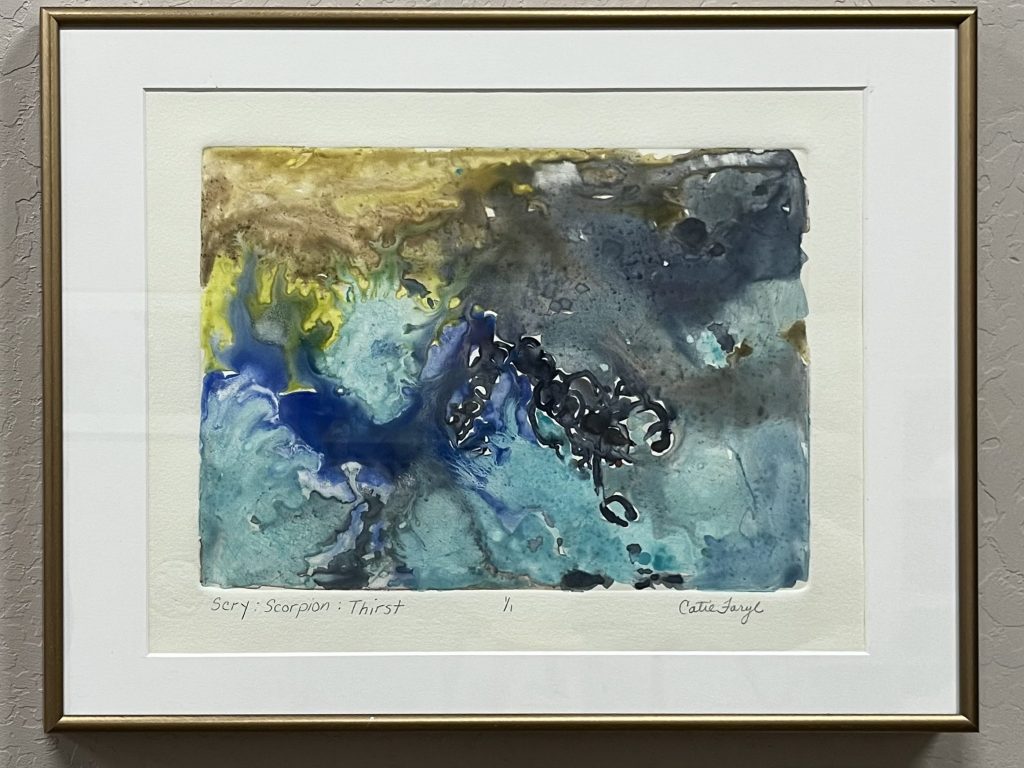 Scry/Scorpion/Thirst
2017   Watercolor monotype   16" x 20"     $250
To purchase artwork, contact Catie by email or phone at 541-530-8454