"Digging Out from the Dirty Decades"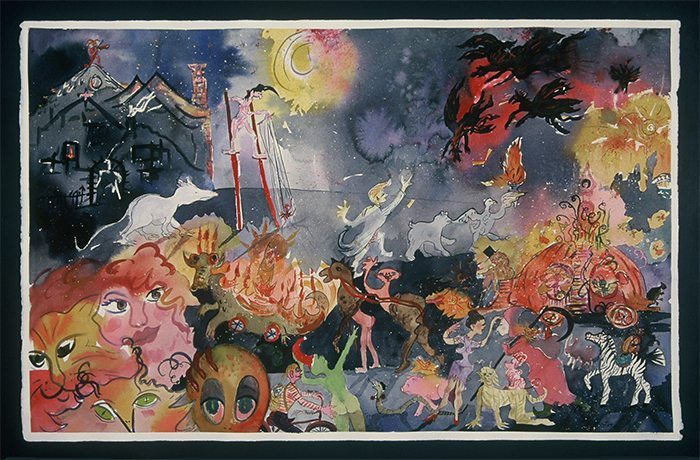 Artwork & writings by Catie Faryl
The "Dirty Decades" card deck is a colorful, humorous and thoughtful record of how we got to where we are today. Catie's writings and images created from 1999 until 2019 offer a colorful recollection of events and high & low points of the first two decades of the 21st Century. The 72 cards, arranged in chronological order with writings about each topic, give viewers a detailed and intimate chronology of the "dirty decades" which have led in part to our current political and environmental circumstances.
Written and illustrated with hope, humor and introspection, Catie shares information and provides a quirky chronicle of social, environmental, political and economic events and situations using an ironic and interesting collection of images and ideas. This is a detailed and accessible overview of 21st century issues, struggles, technologies, and changes and a beautifully documented timeline of events which raises questions for the Millennials, memories for Baby Boomers and illustrates possible solutions to difficult topics.
Card Decks are $30 each with a $5 fee for postage.
Email Catie to order a deck.