"Man & Myth" Collection
Artwork and writings by Catie Faryl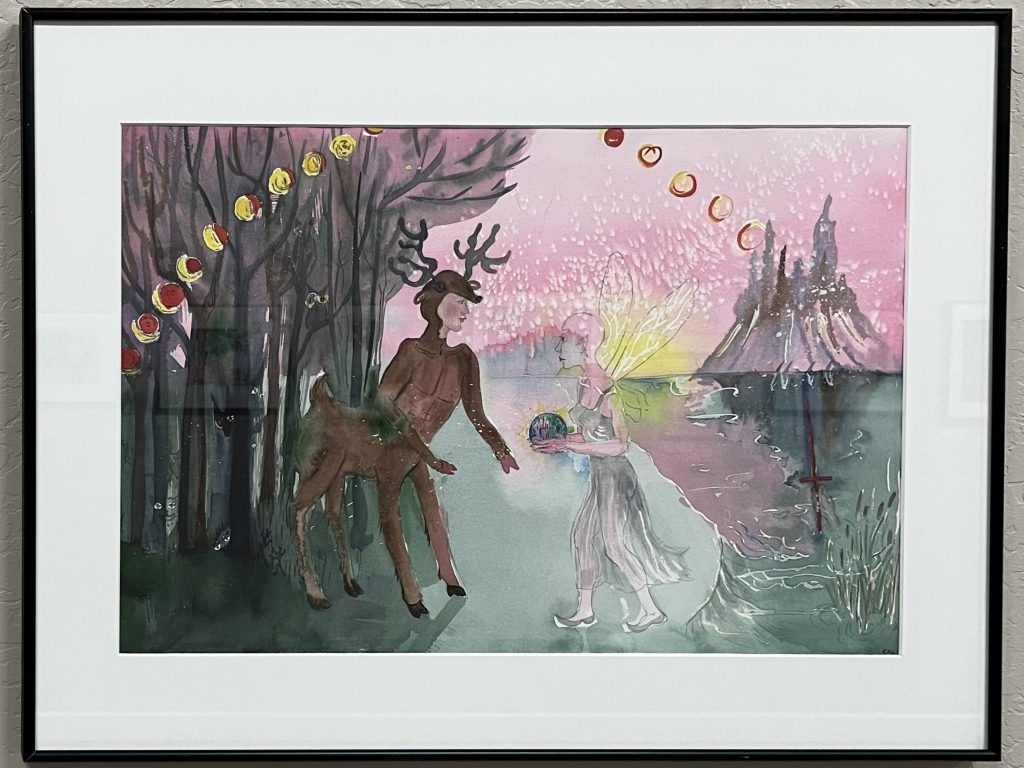 The search for meaning through art, music and literature offers us many stories and perceptions of human presence on Earth.
Milton's Paradise Lost is a tale of heaven and human folly. Fallen angels and spiritual beings in all religions lead us to explore our human aspects, our human errors and perhaps how to mend them.
The Arthurian legend, bible and other religions' stories, parables, songs, books and fairytales help us understand power struggles, relationships, hopes, dreams and obstacles. We can be encouraged by works of art to forgive and move forward. Our world needs us to recognize and correct our shortcomings and remedy our mistakes.
---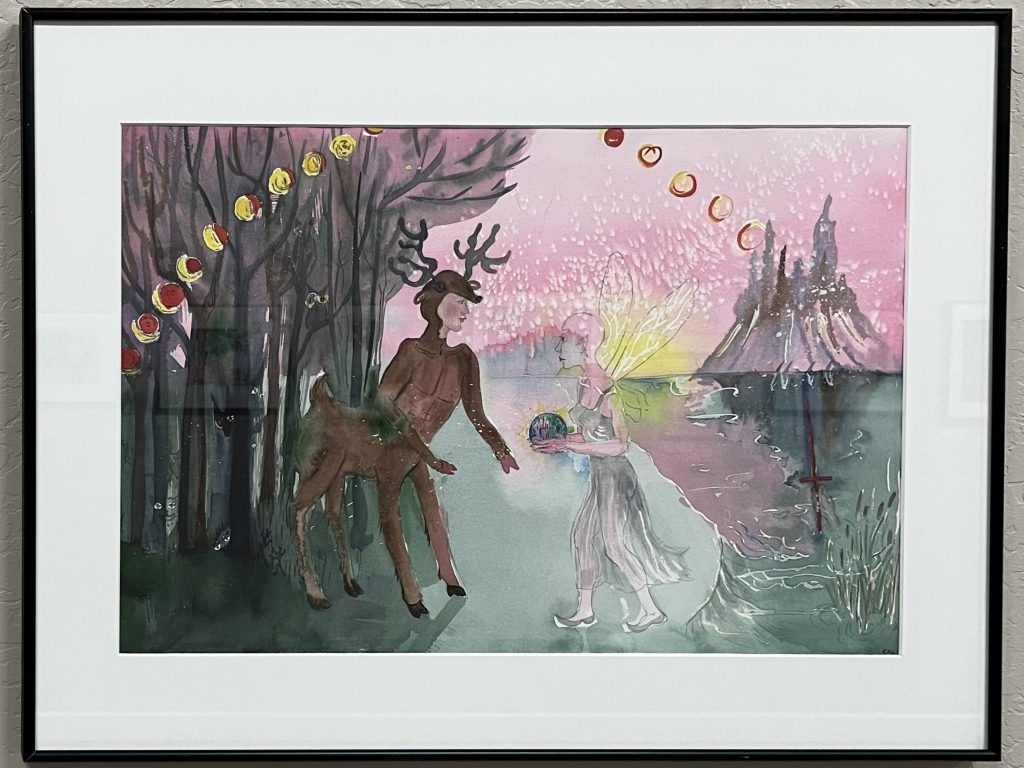 The Gift
2000  Watercolor   20" x 26"   $300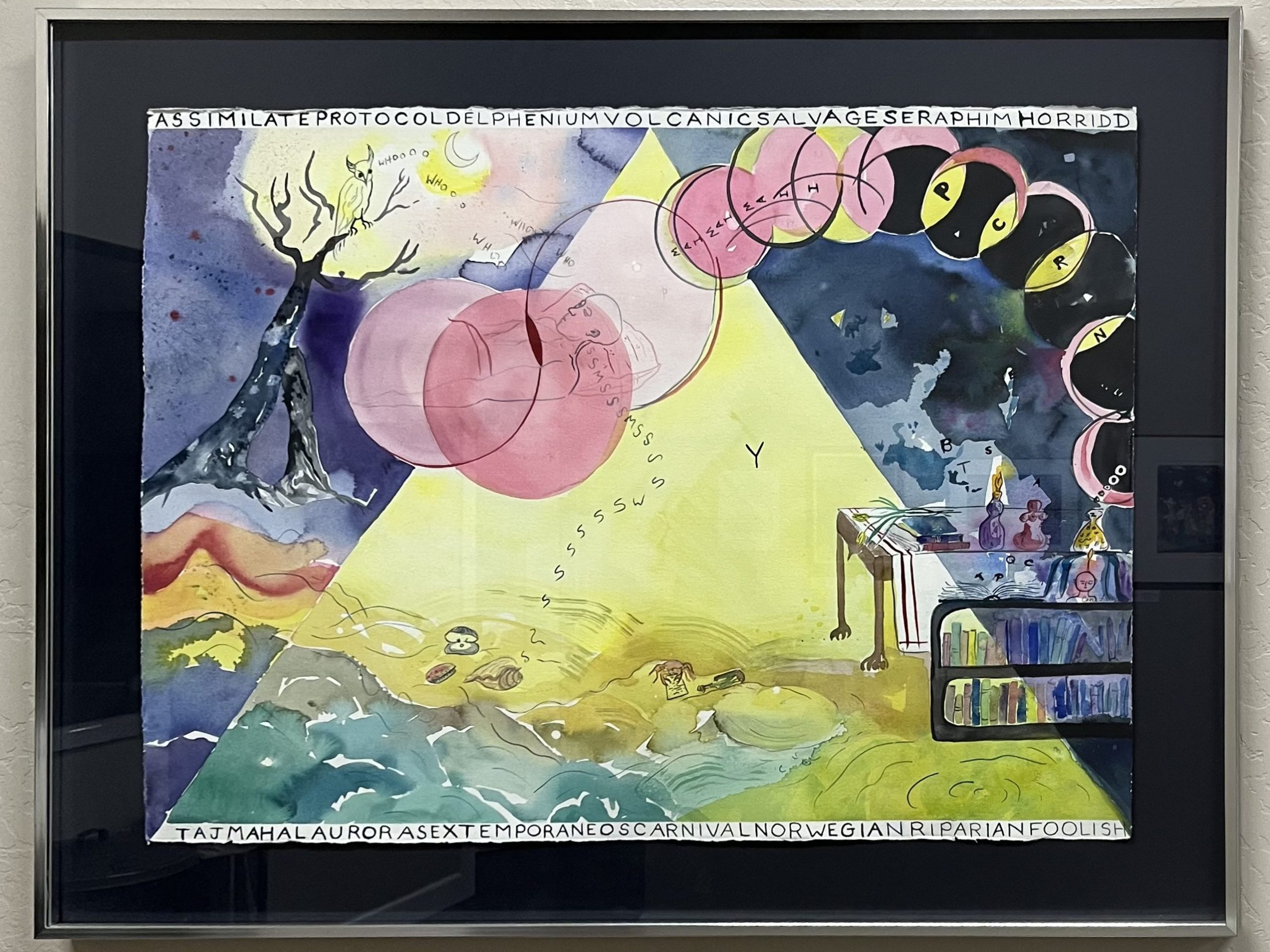 Word Magic
2002  Watercolor   $450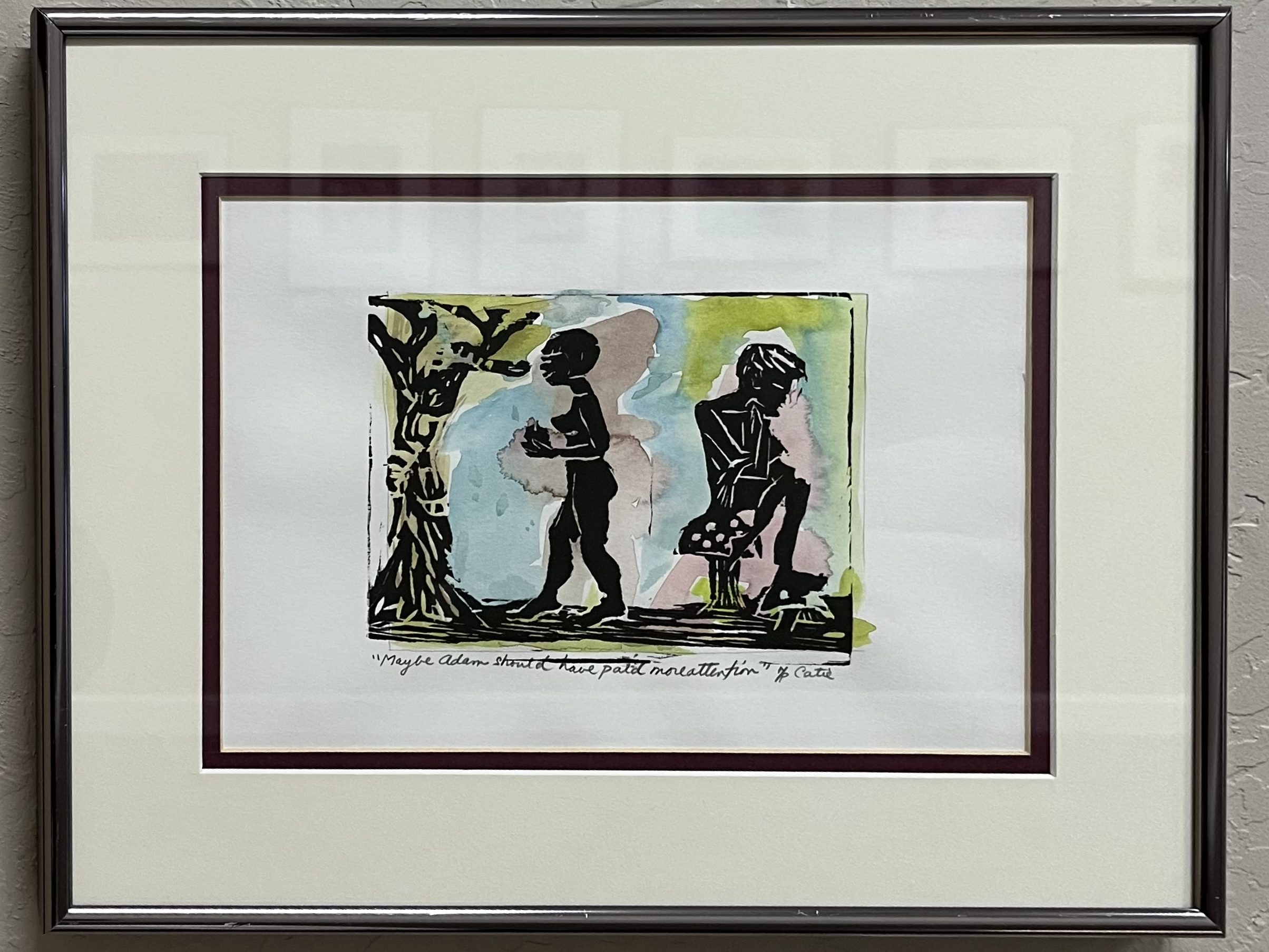 Maybe Adam Should Have Paid More Attention
2005        $200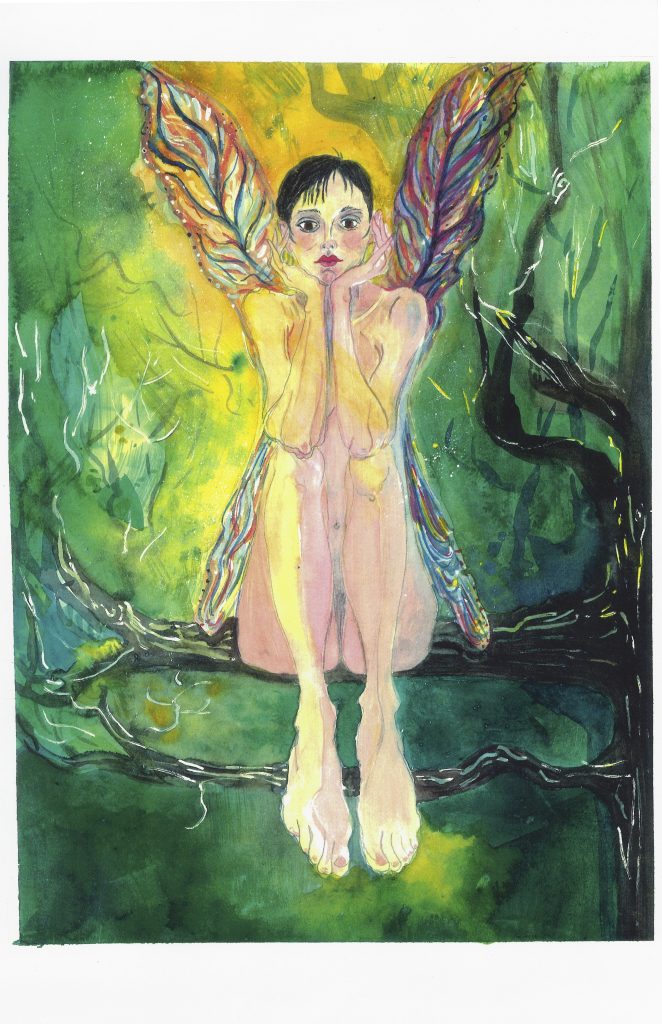 Faye
2008   Print of watercolor 16" x 20″    $150
The Morning After
2000   Watercolor   28" x 37″   $500
End Days
2012  Watercolor   11" x 15"   $225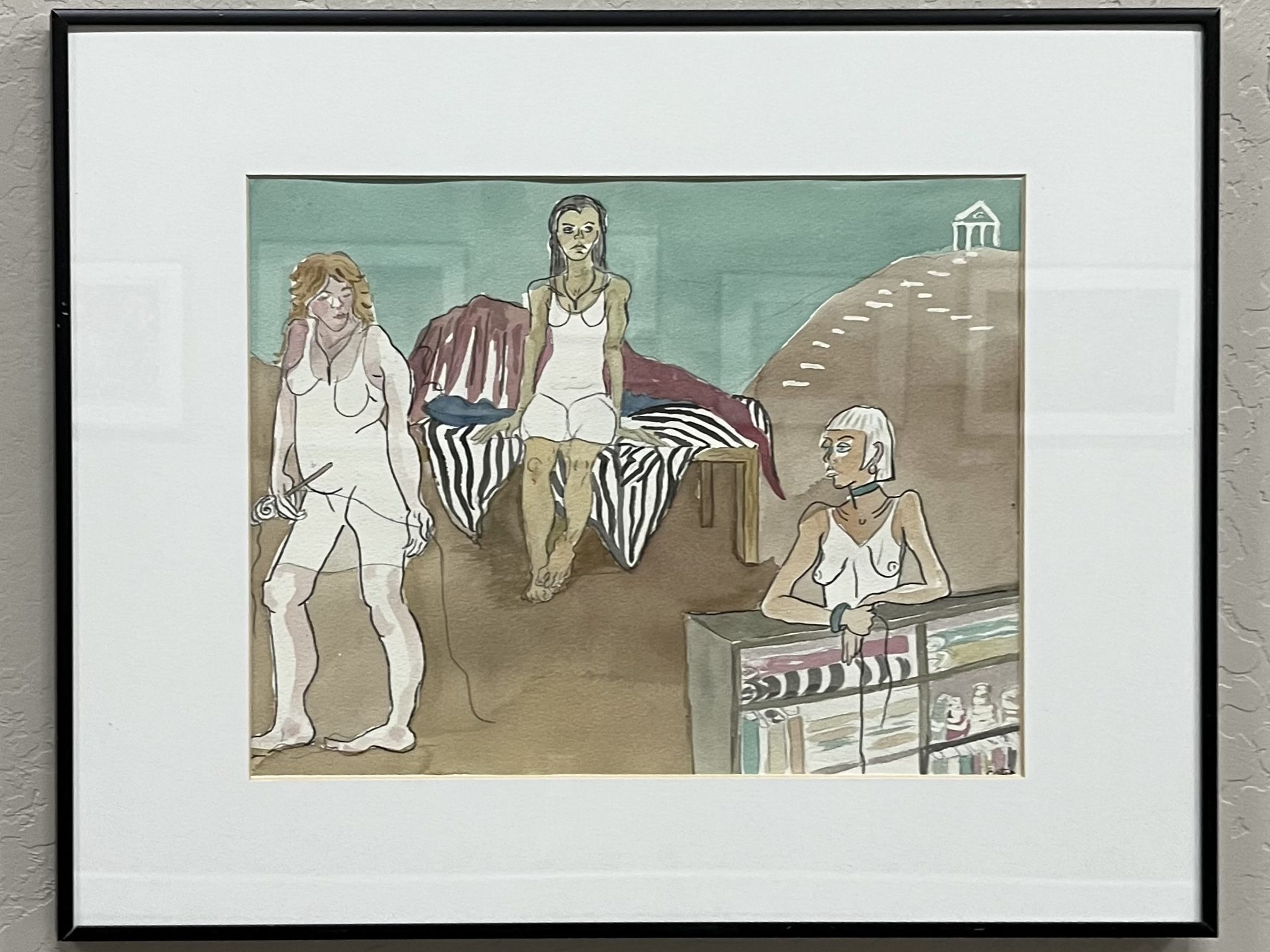 The Fates
2022    Watercolor    16" x 20"     $200
To purchase artwork, contact Catie by email or phone at 541-530-8454