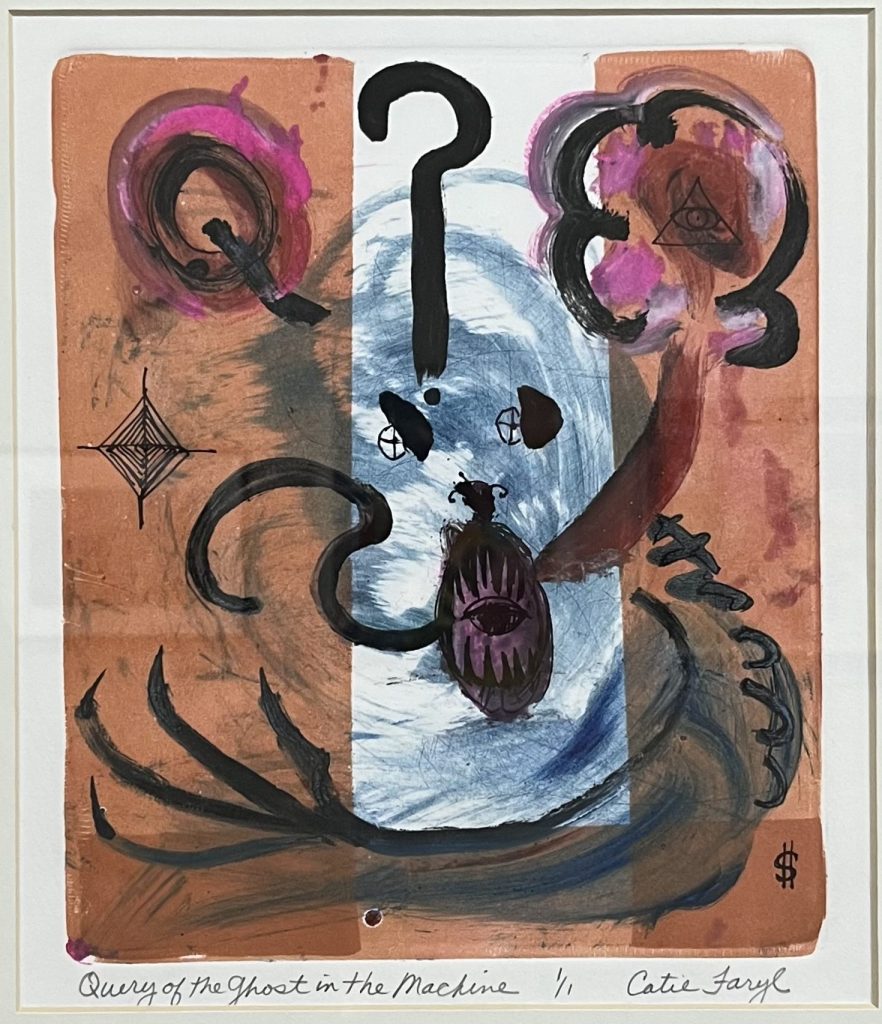 "Challenges" Collection
Artwork and writings by Catie Faryl
The People are stymied and inaction on their part is largely bound by the extreme wealth and resource exploitation in the hands of too few. The "1%", the corporations with their greed and power, and their control over our governments, laws and bureaucracies limit the judicious and wise treatment of all beings and the planet.
The rise of extreme technologies and human entitlement as illustrated by "mechanical bees", G.M.O.s, and lust for continual entertainment, pleasure, escapism and cynicism have advanced the 6th Extinction. Fear, apathy and fatalism deter the good intentions people might have for change. Feelings of impotence and disengagement from the problems and solutions are breeding the acceptance of a dystopian future. "As we believe, so it will be" was a theme of this artist's prior work.
With violence and war rampant in the media, entertainment and all around us in the news, it seems we aren't able to see utopian visions or embrace the equitable thoughts and actions of our past nor easily mobilize the public outcry for real change.  Cynicism is portrayed here as the "DJ of Doom"; our gloom, apathy and powerlessness increase human displacement and environmental degradation, with no sense of home and safety. The retreat to drugs and fantasy, while the suffering of people on the streets, the chaos in our infrastructures, and impending disasters are ignored, can be addressed if we embrace and protect the gifts of the natural world, our only true salvation.
---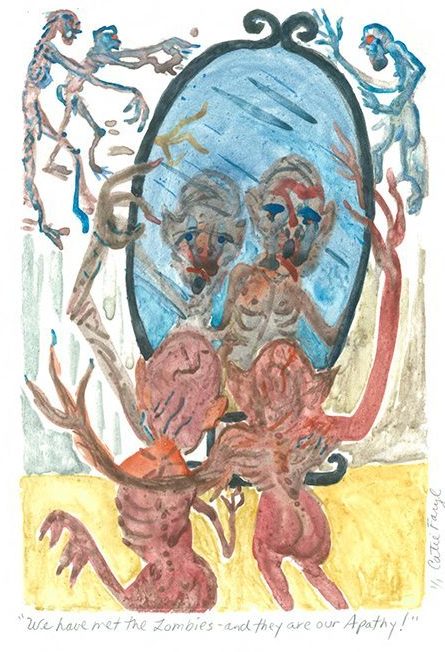 We Have Met the Zombies and They Are Our Apathy
2011  Watercolor  17" x 21"    $250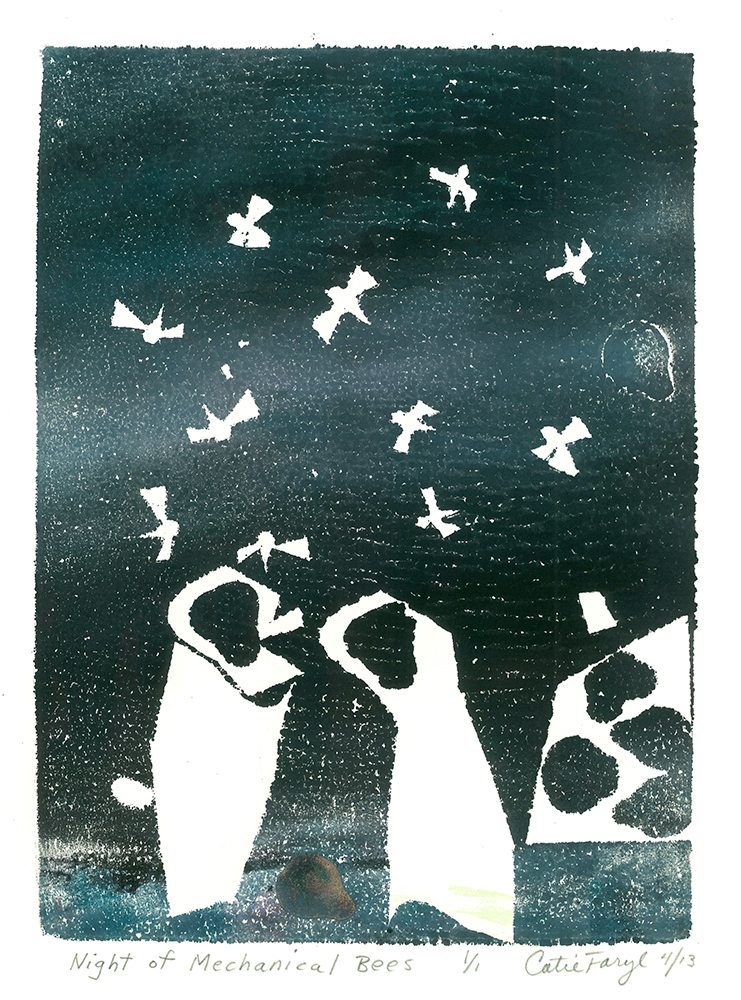 Night of Mechanical Bees
2018   Ink monotype  16" x 20"  $250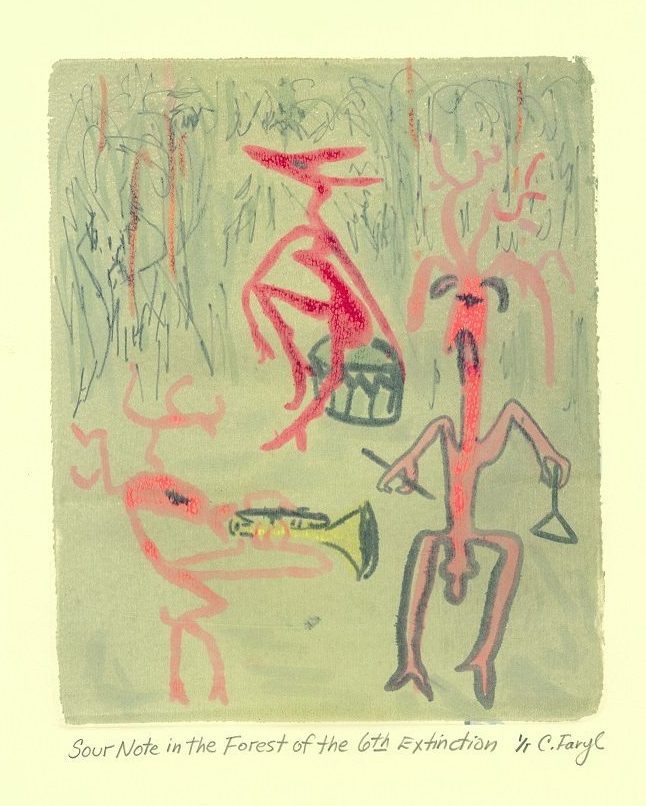 Sour Note in the Forest of the 6th Extinction
2011   Watercolor monotype     $250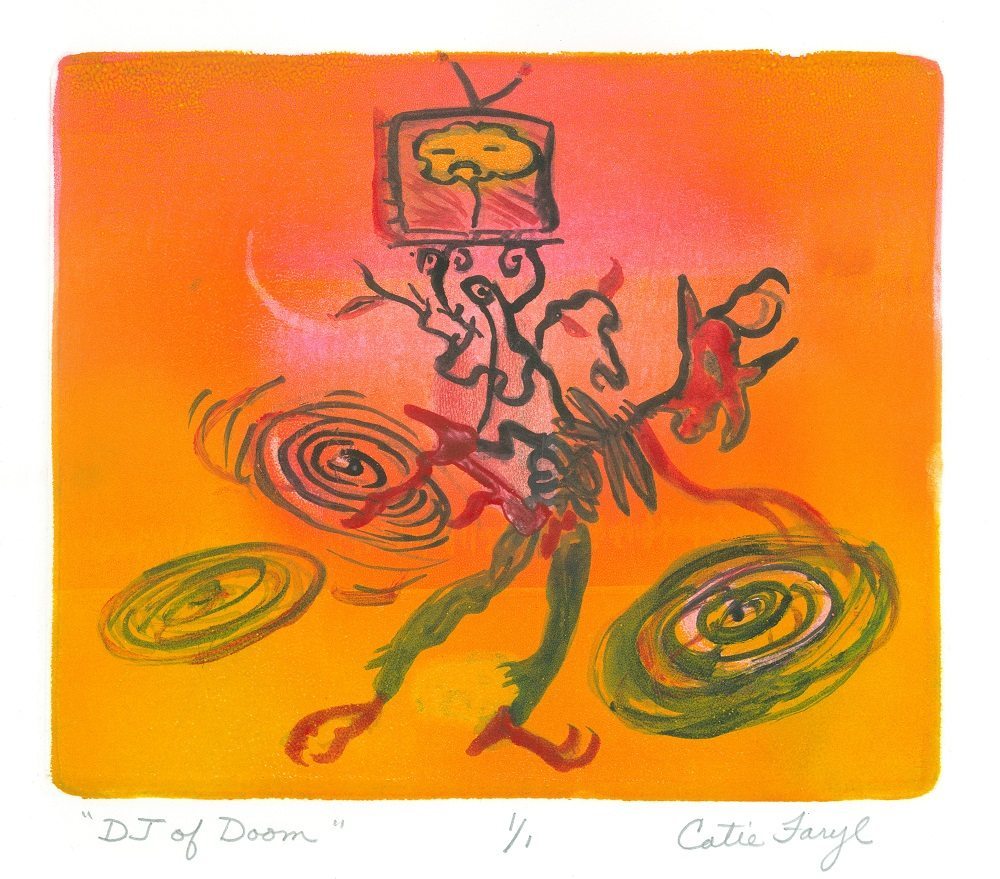 D.J. of Doom
2012   Ink monotype  16" x 20"   $300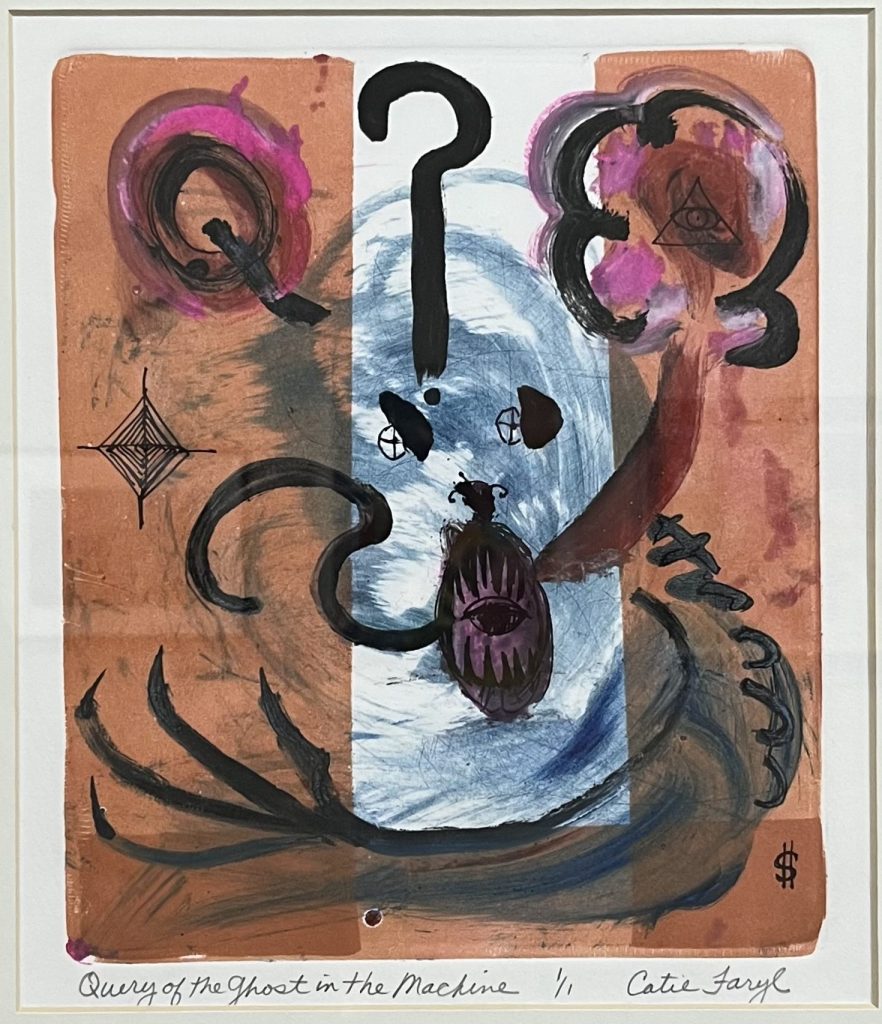 Query of the Ghost in the Machine
2022   Watercolor  monotype  13" x 18"    $200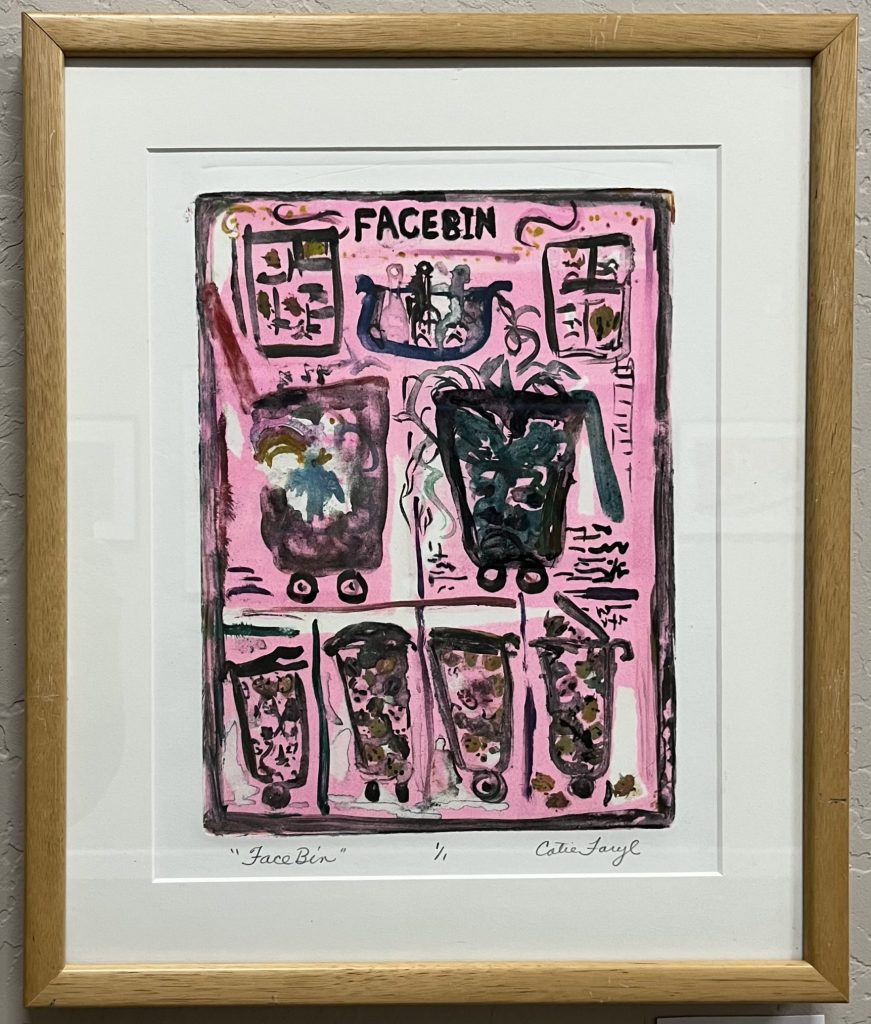 Facebin
2015   Watercolor monotype   15" x 18"  $300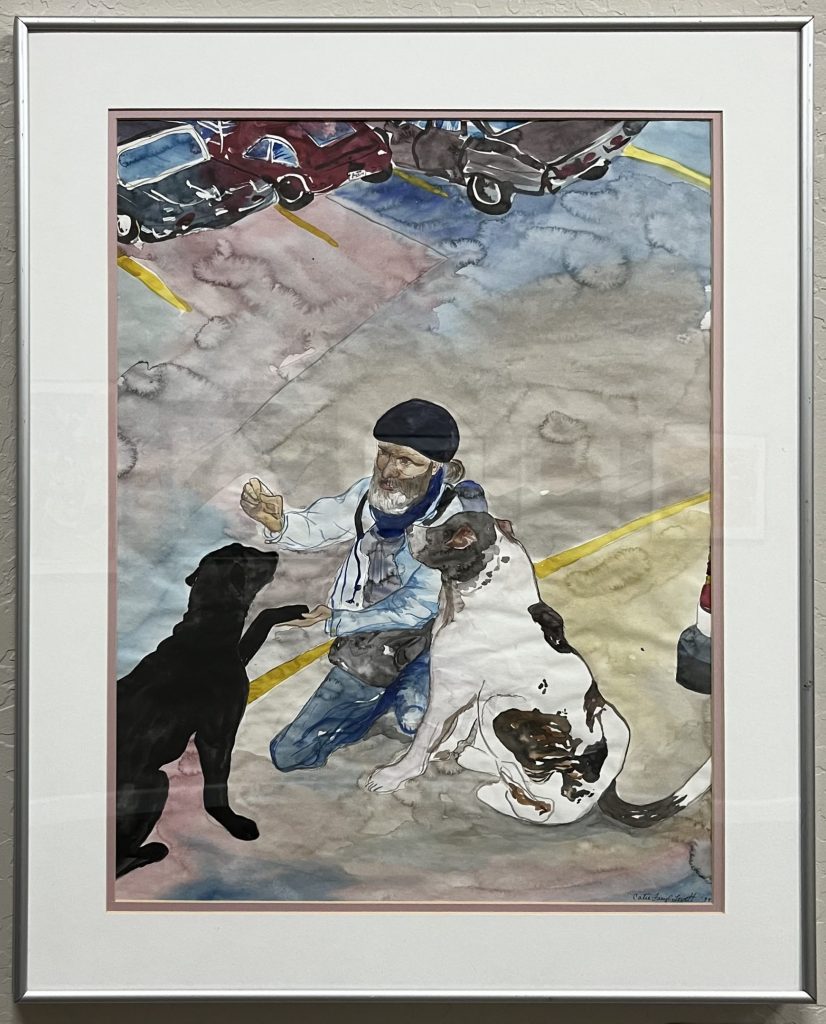 On the Street
1996    Watercolor   23" x 28"  $250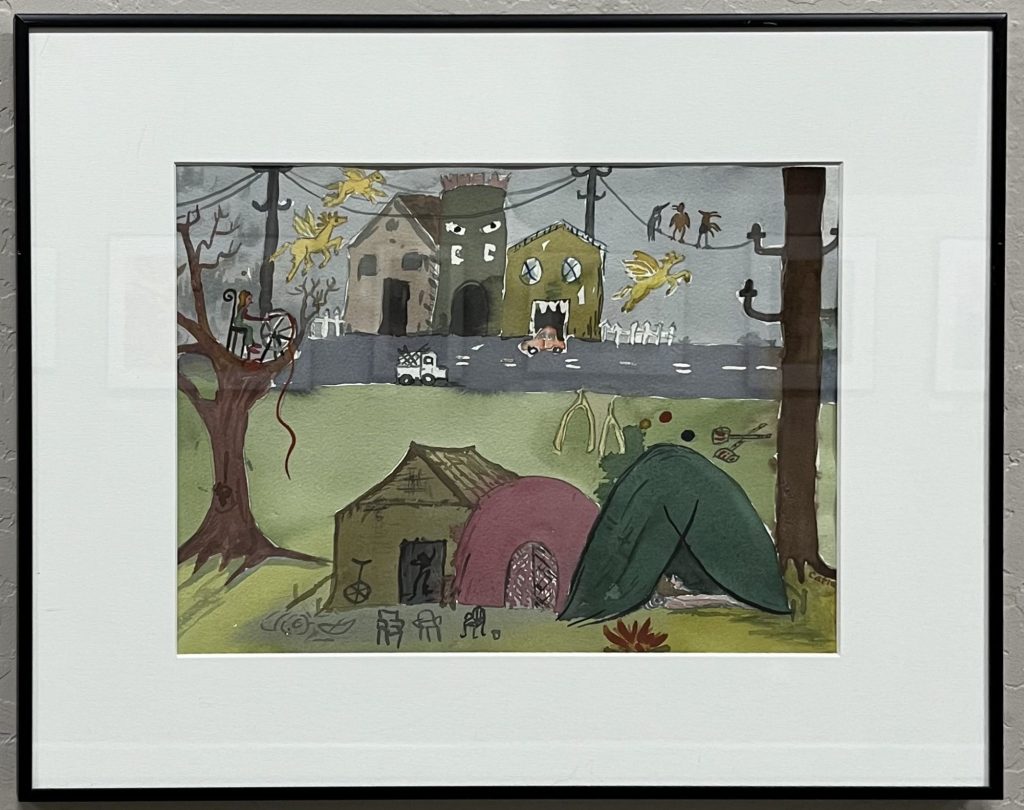 If Wishes were Horses. . . .
2022    Watercolor 16" x 20" $250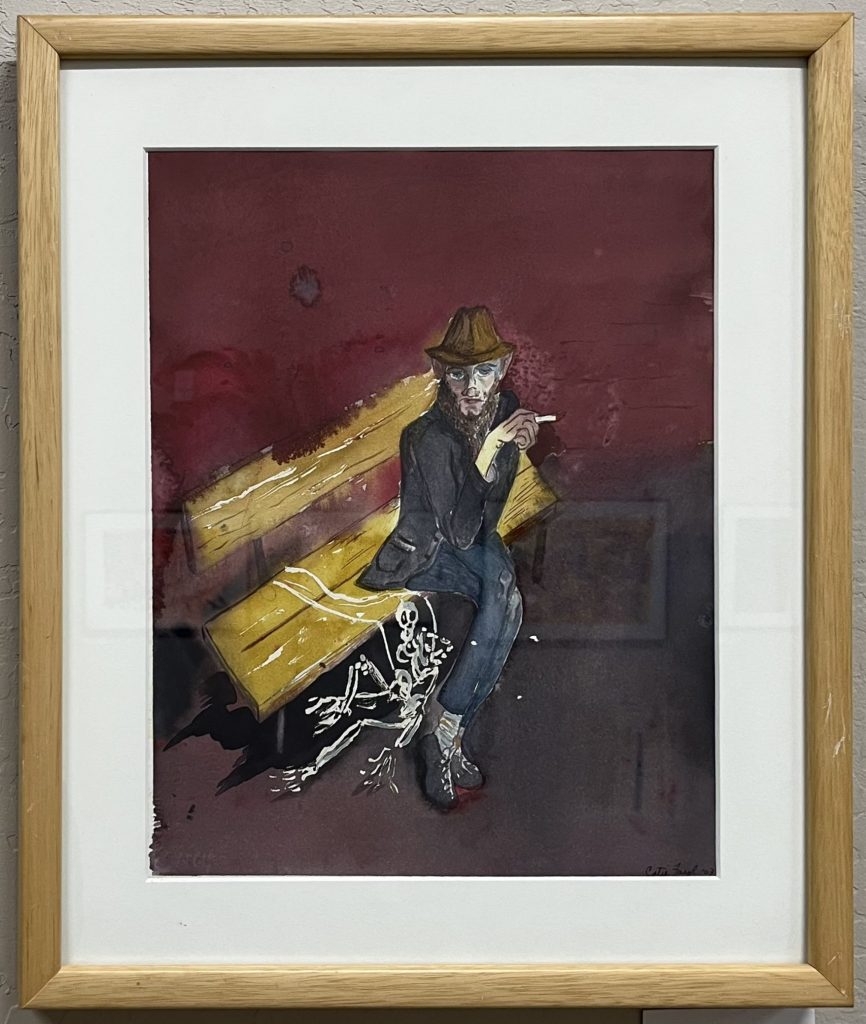 The Puppet Man of Seattle
2003   Watercolor    15" x 18"   $250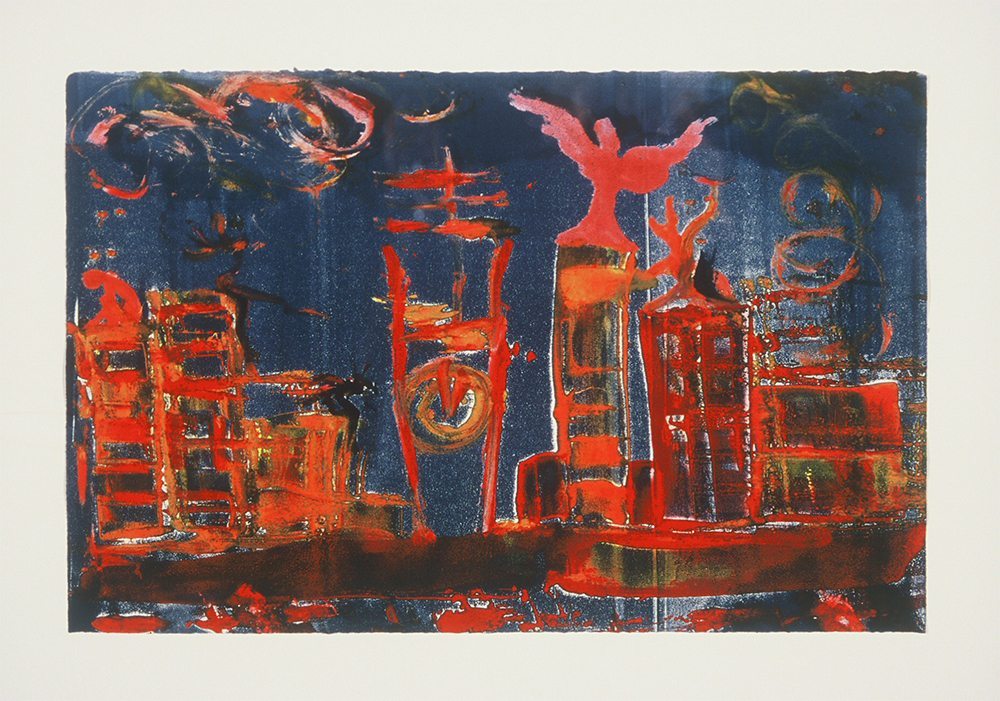 Minute After Midnight
1999   Ink monotype   18" x 24"     $300
To purchase artwork, contact Catie by email or phone at 541-530-8454